Details About the Busy Application
Doubleclick on the unresponsive application (in red) to get more information.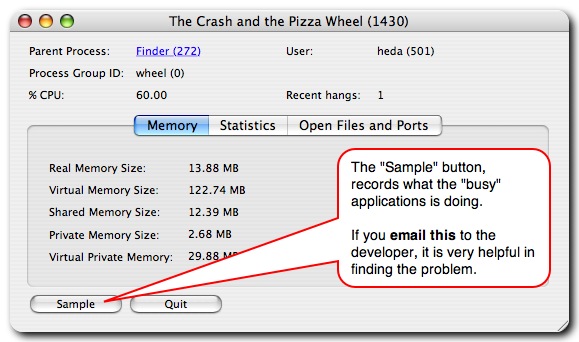 See how much memory it is using and what files it has open.
Most important is the Sample button.
Example of the text you get when doing this.
The Quit button will quit the application the same crude way as if you used the alt-cmd-ESC keyboard combination.