Details
Aperture can be set up for automation in many ways. The services menu is one of the most flexible ways to do so as it allow you to use Automator and its image related features and other scripting tools.
You create a Service with Automator which you find in your Applications folder. To open the example I have made start Automator and use the shortcut to Services via the Open menu.
Here is a full workflow for getting the images from Aperture to DoubleTake. (
This easier to understand workflow does not quite work.
)
An AppleScript to get the selected images
An Automator Actions set up to export to a folder in the desired quality. This is what you will likely edit. You may make a folder dedicated to this instead of using your Desktop. It can be an advantage to keep the exported images around if you want to use DoubleTake's "Open Recent" menu.
A shell script to open all the images in DoubleTake at once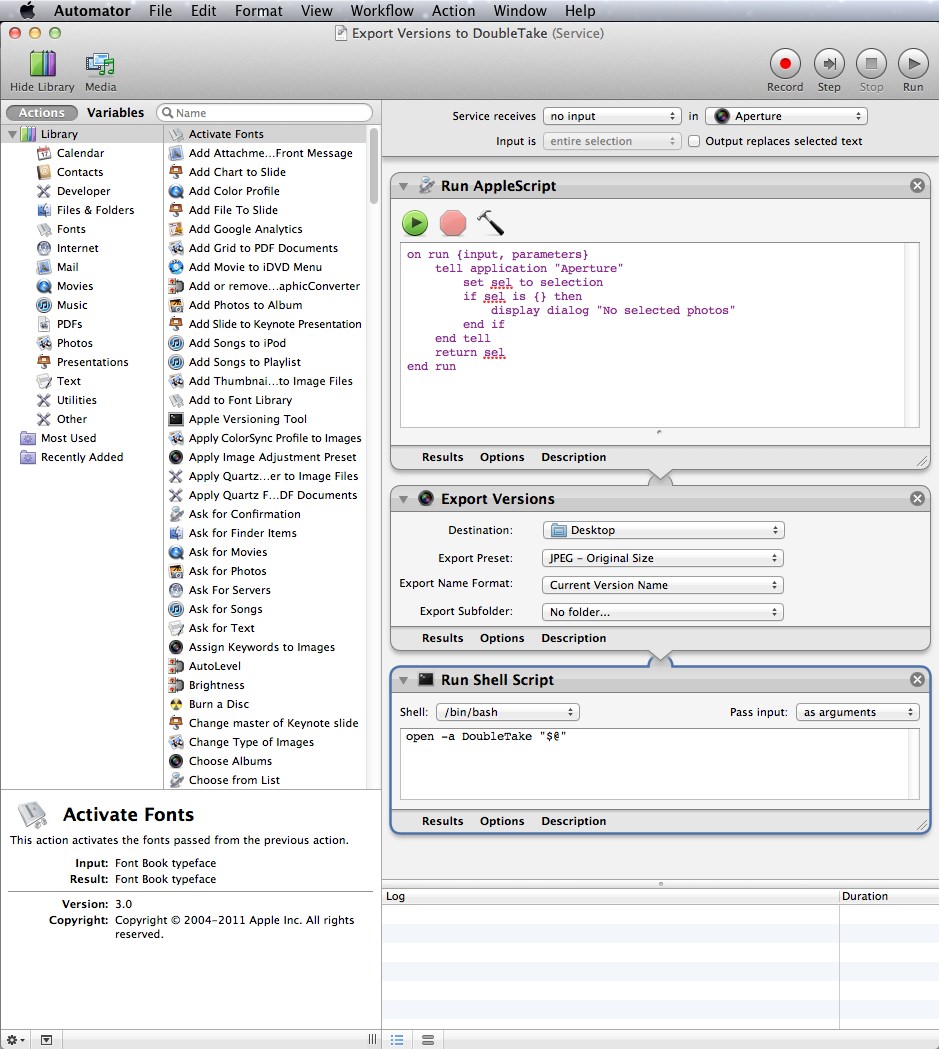 Troubleshooting
I will answer any question I get twice here. None so far. But I expect questions as I could not get the ideal workflow to function, perhaps a bug in Aperture and a bug in the open Finder Items action.
Support
This is advanced use of Apple's software. Automator - Your Personal Automation Assistant Mail Henrik at hd@echoone.com for questions.
Be generous with the details of what you did. Screen shots are welcome.