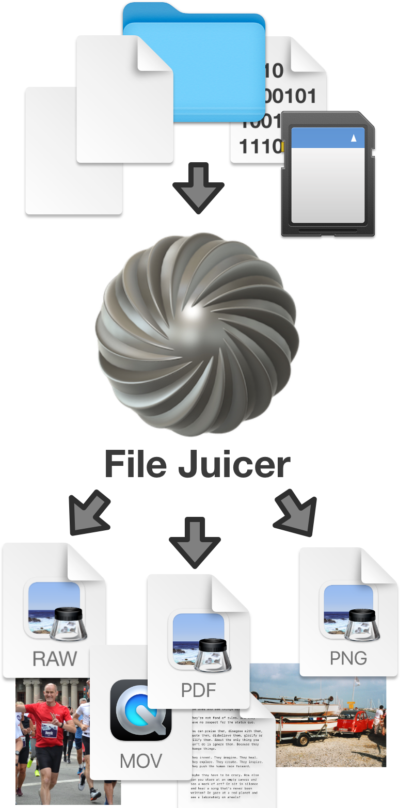 Search for Images, Text and Video in Corrupt Files
File Juicer can search corrupted files for surviving files which may be inside.
File Juicer looks at the binary data, and does not interpret the format of the file it is searching. Therefore, you can drop any file onto File Juicer for a search.
Totally corrupted and completely empty files occur more frequently if you have been using a recovery tool to pull out files from a flash card or disk. File Juicer will check if this is the case, and then you will know for certain that nothing is inside such a file.
Extract Images From PDF, Word, Pages, Excel....
File Juicer will search any kind of file for files inside. Searching for images inside a PDF or Word document is among the more regular uses. JPG previews inside RAW files is also common.
Support
Corrupt files can be frustration. You are of course welcome to send me a file and I can tell you more about what the recovery chances are. Downloading File Juicer and trying is a good start (this is search for JPG images only)
Henrik Dalgaard
support@echoone.com