.aproject .aplibrary .apvault from Aperture

You can extract images from an Aperture Library without Aperture, which could be practical for recovery in case of corruption of the library (which I think is very rare).
One way is to drop the library onto File Juicer and every photo in any of the formats File Juicer recognize will be extracted. This may not be entirely practical as Aperture libraries may be several gigabytes.
Open the Aperture Library with Finder
You can open the Apterture Library with Finder and inspect it inside. Control click the Aperture library and pick "Show Package Contents" from the menu which comes up.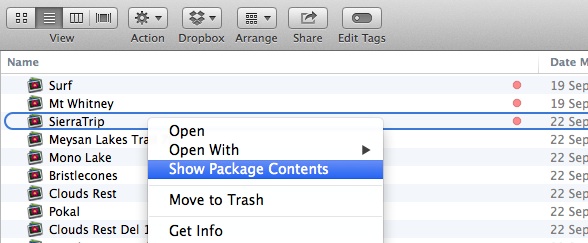 Inside you will find an ".approject" file for each project you created in Aperture. They are more reasonably sized and you can drop one on File Juicer and get all the images inside collected into one folder.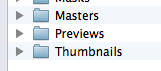 You can also dig into the .approject files and navigate through the Masters, Previews and Thumbnails folders inside. Here the File Juicer solution is the simpler one.
Thumbnails
File Juicer will extract every image it finds - including thumbnails. To sort away the thumbnails you can sort the extracted photos in Finder after File Size.
Raw Files
File Juicer can extract JPEG previews from and convert RAW files. This is a separate subject - see the other links here:
RAW file Formats
Extract Previews from Adobe Lightroom
Users of Adobe Lightroom can also come in a situation where it can be good to extract previews from
lrdata
files.