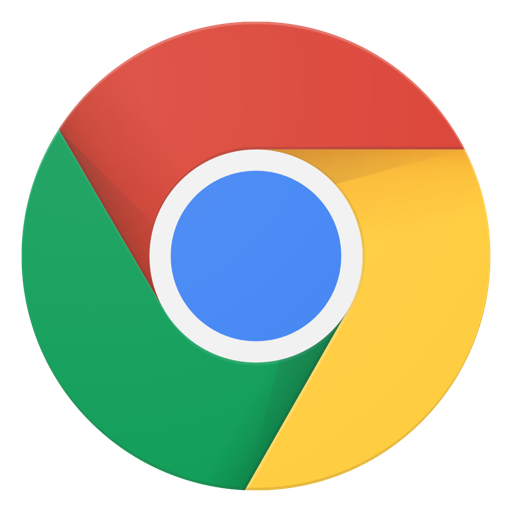 Chrome Cache Files
Extract and View Chrome Cache Files
Chrome caches can contain all file formats, and with File Juicer you can extract most of it. Pick the Chrome Cache from File Jucier's File Menu and view the results in Finder afterwards.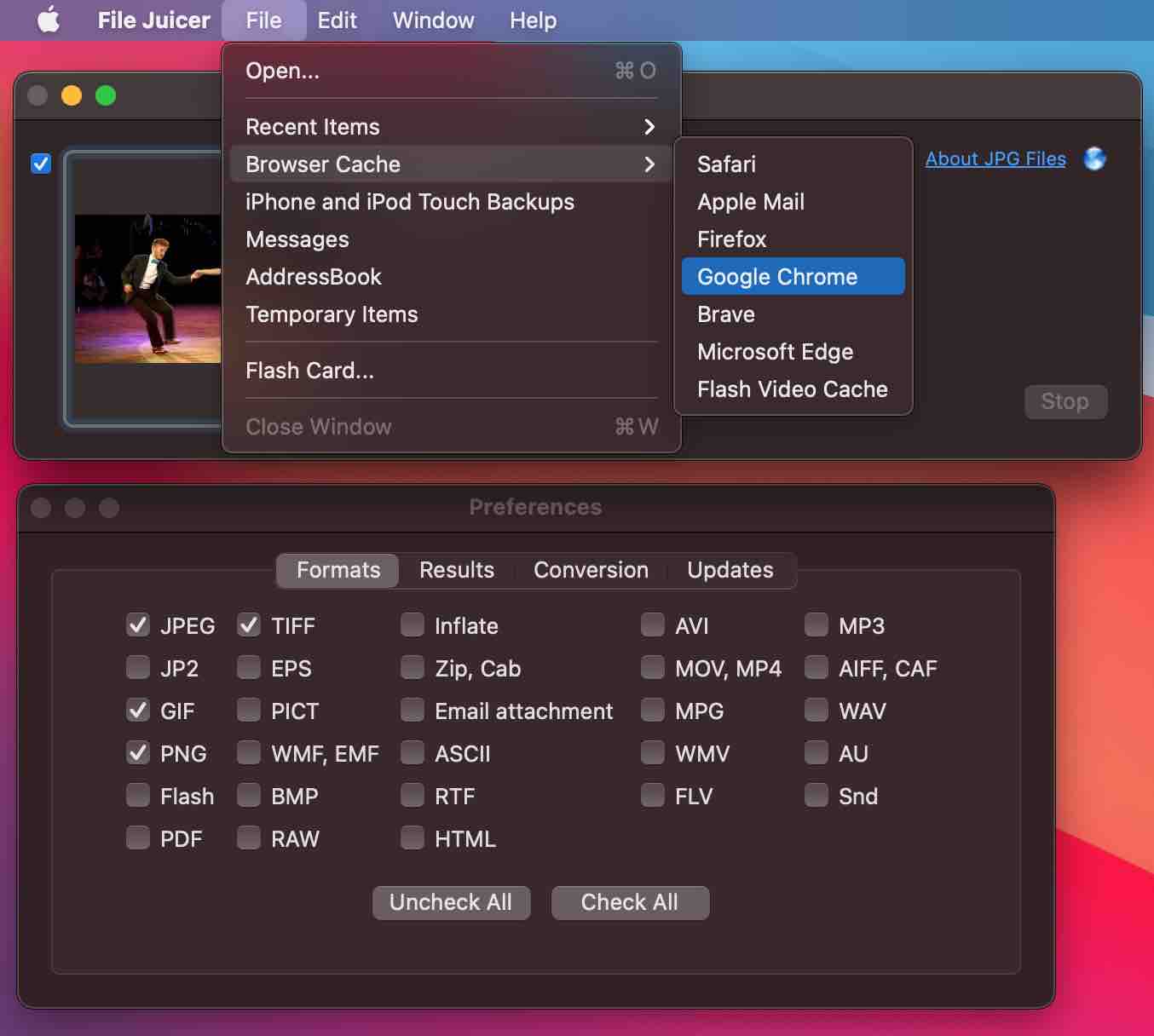 Chrome's cache files have no extension, but they are numbered with unique names.

Archive Web Pages from Chrome
If you save web pages from Google Chrome they are saved as individual files in their native file format. This makes it easier to see how they at constructed, and view the individual images and files.
Where is the Google Chromes Cache Located?
The location of cache files is in your ~/Library/Caches/Google/Chrome folder. Shortcuts to the most common browser caches are in File Juicer, but if you need to extract only from a limited number of files, you can sort them by date in Finder and drop only those into File Jucier
How Do I Open Chrome's Cache Folder?
The Caches folder is inside your hidden Library folder. In finder you pick Go from the menu while holding down the alt-key. Then the Library folder will show up and you can find the Caches folder.
Which Types of Files are Found in the Cache?
The files in the Cache are images, text, layout and code. However, the cahced files may not have type identification or the data may be stored inside some undocumented format. Here File Juicer will help you by properly identifying and extracting standatd data types like JPG and GIF.
How About FLV files from YouTube or other sites?
Flash video files are not cached in the normal browser caches, but the Flash Plugin puts them in the hidden Temporary Items folder, which you can also juice directly from File Juicer. The files are there only temporarily, and they are cleaned up automatically when you leave the web page or start another video clip.
You can also get to these files directly with Safari's "Activity" menu item.
Recover lost HTML from browser or Google caches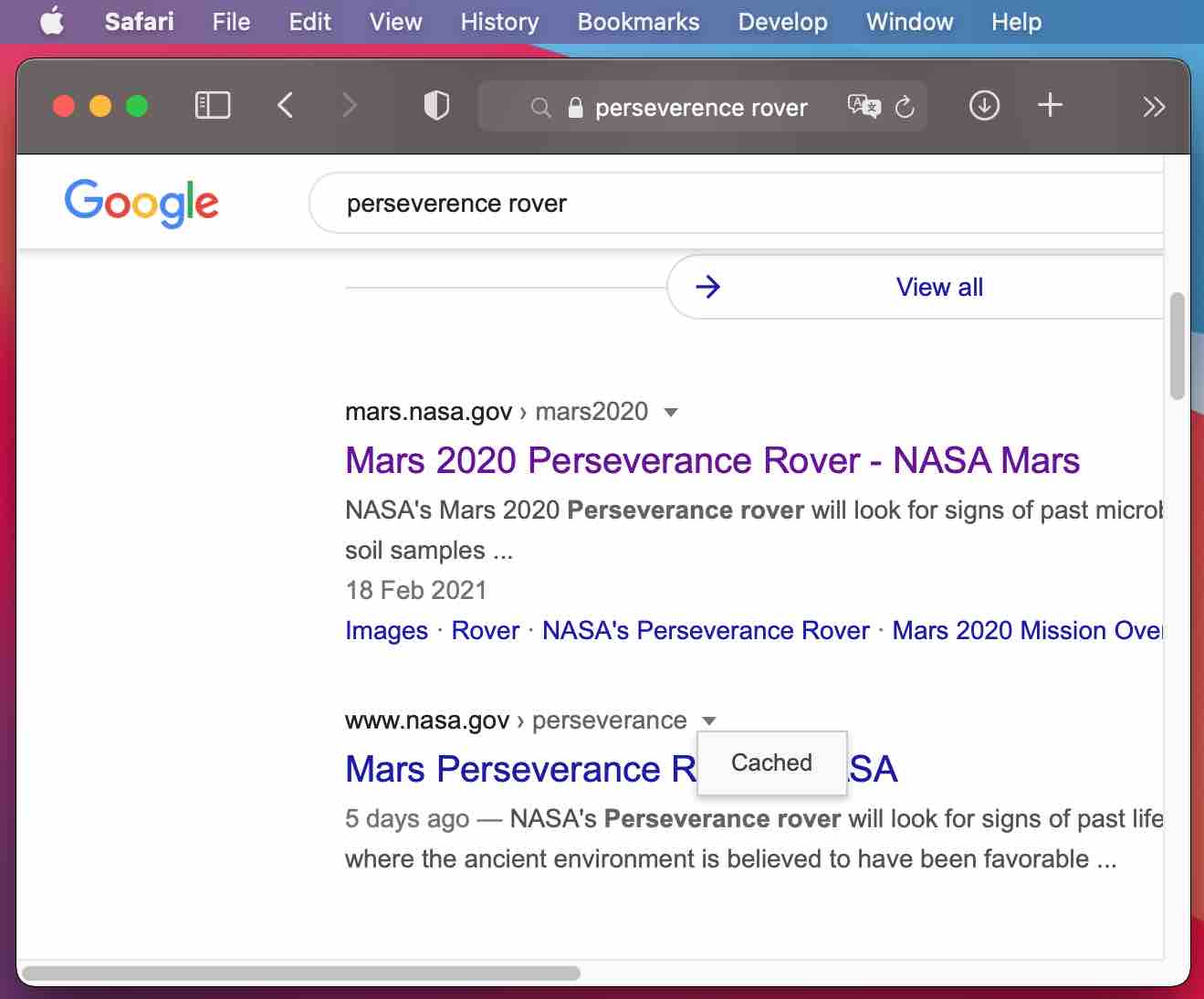 If write HTML and by accident delete your work, you may recover the files if you test your pages in a web browser.
If the page you are editing has been indexed by Google, you can also find it there. Type in the URL for your page in the Google search field and follow the "Show Google's Cache" link.