MCX and MC2 - MasterCook Files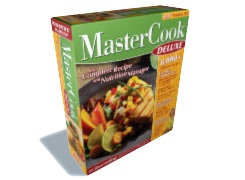 File Juicer can extract photos from MasterCook files if the images are compressed as PNG or JPG. MasterCook's default compression format is LEAD CMP which is offers good compression, but it is virtually unheard of and there is no native software available for macOS to read this format (*).
To extract the images you may need to recompress the MasterCook files to PNG first within MasterCook. Screen shot of compression settings in MasterCook
The MC2 files are the databases for the recipes. File Jucier can not find useful text inside.