À propos de File Juicer
Avec File Juicer, vous pouvez :
Extraire des images d'un diaporama PowerPoint;
Extraire des images de fichiers PDF;
Recouvrer des images de cartes Flash effacées;
Récupérer les clips vidéo et sonores des cartes Flash effacées (AVI, MOV, MPG, MP3, AIFF, AU ou WMV);
Récupérer du texte de fichiers endommagés;
Récupérer de l'iPod les fichiers cache en format TIFF;
Extraire les images et les fichiers HTML du cache de Safari;
Extraire les pièces-jointes des archives courriels;
Reconstruire de simples fichiers PDF en documents Word;
Extraire les animations Flash enregistrés dans des fichiers .EXE;
Convertir les fichiers .zip qui ont été enregistrés en fichiers .exe en .zip;
Extraire des images JPEG des fichiers .RAW de Canon;
Extraire des modèles Microsoft Office de fichiers CAB;
Développer le contenu des fichiers CAB;
Extraire le contenu des fichiers Microsoft Compiled HTML (chm);
Revenir en arrière pour retrouver des images dans le cache de votre navigateur que vous reconnaitriez seulement en les voyant.
File Juicer ne s'inquiète pas du type fichier vous déposez sur lui, il recherche le fichier tout entier. S'il trouve un JPEG, JP2, PNG, GIF, PDF, BMP, WMF, EMF, PICT, TIFF, Flash, Zip, HTML, WAV, AVI, MPG, MOV, WMV, MP3, AIFF, AU, MP4 ou un fichier des textes à l'intérieur, il peut le sauvegarder sur votre bureau ou dans un autre dossier que vous choisissez.

Ceci signifie que cela fonctionne non seulement sur les fichiers cache de Safari, mais également Internet Explorer, FireFox, Mozilla et OmniWeb. Il fonctionne également avec les fichiers faits avec les autres applications de Microsoft Office.

Les fichiers .exe de Windows ont un format interne compliqué, mais File Juicer recherche le fichier tout entier, et si l'image ou l'animation n'est pas comprimée ou n'est pas chiffrée, il peut l'extraire.
C'est souvent le cas pour les animations Flash jouant automatiquement ou les jeux Flash qui ont été sauvegardés dans le format .exe pour les rendre simples d'utilisation pour les utilisateurs Windows. Malheureusement, ceci les rend inutilisables sur les Macs.
Windows .exe files can be .zip compressed files packaged as a self extracting file, for quick access on Windows. You can now convert those files into zip format and open them on Mac OS. Les fichiers .exe de Windows peuvent être des fichiers comprimés .zip emballés comme fichier auto-extractible pour accès rapide sur Windows. Vous pouvez maintenant convertir ces fichiers en format .zip et les ouvrir sur Mac OS.

L'option de récupération de textes ASCII examine n'importe quel fichier, endommagé, ou dans un format inconnu, et sauvegarde ce qui ressemble à du texte. Si vous essayez cette option sur des fichiers MP3 ou des images, les commentaires écrits dans le fichier apparaîtront probablement.


Manuel, captures d'écran et astuces

Disponible en ligne :
Guide utilisateur de File Juicer
.
Price
Le coût de File Juicer est seulement 12.95 € excluant la TVA.
File Juicer est complètement fonctionnel pour vous laisser l'essayer sur différents formats de fichier, mais jusqu'à ce que vous vous enregistriez, il y aura des filigranes dans quelques images.
Lorsque vous aurez payé, vous recevrez un numéro de série que vous écrivez ainsi que votre nom dans File Juicer pour vous débarrasser du rappel de compte à rebours.
Vous payez via le bouton Acheter dans File Juicer, ou dans mon magasin Web à
Kagi
(international) ou
eSellerate
(en anglais seulement).
Licence
La licence de File Juicer est un permis non exclusif d'utilisateur simple. La licence d'utilisation de File Juicer est personnelle et non pour la location ou la revente.
Conditions
File Juicer nécessite Mac OS X 10.3.9 - "Panther".
Le soutien d'Automator nécessite Mac OS X 10.4 - "Tiger"
Performance
Sur mon PowerBook, cela prend 20 minutes pour extraire le contenu de mon dossier "Bibliothèque" pour des JPEG, GIF et PGN qui est de 2 Go. En surveillant File Juicer le traiter, cela a montré beaucoup de clichés de ma vie numérique durant la dernière année. Les clichés ont été sauvegardés dans un dossier qui s'ouvre après que File Juicer ait terminé.
Rendez la fenêtre de File Juicer un peu plus grande pour mieux voir les images comme File Juicer les trouve. Sur mon dossier Bibliothèque de 2 Go, File Juicer a extrait environ 500 Mo d'images et de pièces-jointes aux courriels.
Mail d'Apple conserve les courriels dans de grands fichiers, des centaines de méga-octets, et tout en les traitant, File Juicer utilisera beaucoup de mémoire. Votre Mac peut ralentir tandis que ceci continue.

L'extraction de grands fichiers PDF ou de boîtes aux lettres exige beaucoup de mémoire - environ 2 fois plus que la taille du fichier elle-même. Si votre Mac n'a pas cette quantité de mémoire, l'exécution est beaucoup plus lente.


Limitations
File Juicer ne peut pas identifier les images qui sont emballées dans d'autres formats que ceux supportés. Les exemples sont les films QuickTime qui peuvent contenir des images comprimées avec l'algorithme JPEG, mais enregistré différemment.
Un autre exemple est Adobe InDesign, qui coupe les images en petits blocs, et ils deviennent non identifiables.
L'extraction de PDF cryptés donne une image blanche comme résultat. Certains PDF sont chiffrés pour empêcher la copie, et les opérations d'impression, mais sont bien visible sinon. File Juicer n'a pas encore le soutien du déchiffrage.
File Juicer n'est pas strict en contrôlant que les fichiers trouvés sont valides. Par exemple, il peut confondre des données EXIF comme un fichier TIFF, parce qu'il est formaté comme fichier TIFF. Si les images obtenues ont une icône lorsque vues dans le Finder, elles sont assez valides pour être dessinées par Mac OS.
Validation de fichiers EPS est très lâche, et Aperçu vous indiquera si le fichier est valide.
En extrayant des fichiers à partir des images disque, les fichiers fragmentés ne sont pas récupérés. Par conséquent, la récupération des fichiers à partir de disques effacés est plus réussie s'il n'y a pas eu trop d'activité d'effacement et de réécriture, car les nouveaux fichiers peuvent écraser ceux qui ont été effacés. Des images disque faites à partir des cartes Flash ne sont pas habituellement fragmentées, et ont de bonnes chances d'être récupérées.
La fonction de courriel a été seulement testée avec Mail d'Apple.
Les animations Flash sont lues souvent par QuickTime Player, mais parfois vous devez les ouvrir dans votre navigateur Web du menu Fichier, et parfois elles jouent seulement du site Web duquelles elles proviennent. Ceci dépend de la conception de l'animation.
L'extraction d'ASCII extraira également le texte qui semble sans signification. Ceci peut être des données d'image qui par coïncidence contiennent seulement les mêmes octets communs au texte.
Quoi de Neuf
4.22 May 17 2010
Improved: automatically setting proper text encoding improves extraction of text from WPS files.
4.20 April 7 2010
Added hint about OCR when attempting to extract text from scanned files.
Fixed: a bug with extracting some images from Word files
Fixed: a crash with extracting images from already damaged PPT files
4.19 July 18 2009
4.18 18 juillet 2009
4.17 June 4 2009
4.16 2 juin 2009
Mise à jour: Portuguese localization by Luís Damas
Ajouté: Shortcut in the File menu for ectracting images from Safari's page preview cache.
Corrigé: crash when extracting mp3 files from PF files (rarely seen!).
4.15 Mai 11 2009
Ajouté: Swedish localization by Winterpil
Ajouté: Extracted text now gets saved in Word format in addition to rtf and plain text.
Corrigé: Extraction of images embedded in word files embedded in other files now work.
4.14 December 30 2008
4.13 30 decembre 2008
4.12 December 20 2008
Updated: Portuguese localization by Luis Damas
Added: Support for ithmb files from iPod 5th gen found in iPhotos cache
4.11 20 novembre 2008
Added: File Juicer can now extract the slightly corrupt JPEG files found in older Flash files and fix them.
4.10 Septembre 24 2008
Added: shortcut in the file menu for the Flash video cache. This is where you can find the flv files from the moment they are downloaded until you leave the web page.
Added: support from extracting previews and coonverting Sony ARW files. Conversion requires Mac OS 10.5.4
4.9.9 Août 27 août 2008
Ajouté : le soutien pour la découverte de contenu des applications iPhone, les fichiers (ipa), y compris l'utilisation de l'outil de normalisation iPhonePNG comme les fichiers "png" utilisés sur l'iPhone.
Ajouté : creusage automatique dans les fichiers zip (que l'on trouve l'intérieur d'autres fichiers - par exemple : exe ou ipa ) pour extraire des fichiers de leur contenu.
Ajouté : extraction de types de fichiers Microsoft Office : doc, ppt/pps, xls et d'autres types de fichiers - tels que les fichiers msg à partir de Microsoft Outlook.
Corrigé : une transparence de couleur bleue sur les fichiers WMV convertis sur les systèmes avec Quicktime 7.5 ou plus récent.
Corrigé : plantage sur Mac OS X 10.3.9 lors de l'extraction des images depuis PowerPoint et les réglages sur les dates des tags EXIF.
4.9.8 July 18 2008
Added: support for iPhoto's ithmb files for the iPod Photo (they are different from the ones on the iPod).
Added: extract of content of .webarchive files from Safari 4.
Added: extract of xml coded binary data from .plist files.
4.9.7 21 avril 2008
Amélioration: lors de la récupération des images JPG à partir de cartes flash, File Juicer utilisera la date à laquelle la photo a été prise pour le fichier récupéré.
Correction: Corrections mineures au français.
4.9.6 29 mars 2008
Amélioration : File Juicer va maintenant décompresser automatiquement les fichiers compressés .gz que l'on trouve dans le cache de Firefox, et les documents Pages d'Apple.
Correction : File Juicer ne produira pas de l'index des fichiers HTML s'il a plus de 20,000 images. Pour parcourir cette quantité d'images, une application comme iPhoto est mieux que Safari.
Correction : Peut générer l'image disque nécessaire à la récupération nécessaire des images de caméras Casio Exilim. Les utilisateurs avancés peuvent aussi faire de cette image disque avec Utilitaire de disque, mais File Jucier est plus simple.
Correction : extraction d'un fichier non-JPEG à partir de fichiers CR2 .
4.9.5 10 mars 2008
Mise à jour : File Juicer supporte le cache de Safari sous Mac OS X 10.5.2
Nouveau : un menu de raccourci pour extraire des vignettes et prévisualisations des bibliothèques d'Aperture.
Nouveau: traduction en chinois réalisé par Mimihzs.
Nouveau : Automator action pour l'extraction d'aperçus JPEG des images RAW à partir de
4.9.4 25 février 2008
Correction : L'action "Extraire Images" pour Automator fonctionne à nouveau (il a donné le code d'erreur -1708).
Corrigé: des pixels bleus dans des fichiers d'images ithmb extraits de l'iPod Nano 3G.
Corrigé : Plantage en extrayant certains fichiers PDF pour les fichiers JPEG et TIFF image tout en montrant le progrès accompli.
Corrigé : Plantage en extrayant des fichiers TIFF corrompus sur PC des images de disques PC.
Amélioration : performance lors du traitement d'un grand nombre de petits fichiers (fichiers cache de Safari 2.x)
4.9.3 - 8 janvier 2008
Fixed: Recognizes 8 GB flash cards
Improved: convertion of ithmb files from the iPhone. Now the JPEG versions are un-dithered as well as enlarged. The TIFF files are still the direct conversion.
4.9.2 December 7 2007
Improved: improved speed (an memory use) when when extracting from Safari's chaches on Leopard
Improved: speed when extracting FLV files from the Temoprary Items used by the Adobe Flash plugin. Speed tip - uncheck all but FLV in the preferences.
Fixed: Extracting MP3 files - support for a variant of ID3 tags - used when naming mp3 files from the tag.
4.9.1 29 octobre 2007
Updated: the shortcuts in the File Menu now find Safari's mand Mail's chaches on Leopard
Fixed: Extracting MP3 files - The skipped the last letter in the file name for newer formats of the ID3 tag.
New: extracts .gz files from inside other formats. GZ files have a very tiny header and may result in false positives. If extracted GZ does not decompress with Finder it was not a gz file.
4.9 17 octobre 2007
New: extraction of ithmb images from the new 3rd generation iPod Nano.
Improved: File Jucier can now extract images from very large PPT presentations (Like 250 MB!)
Fix: extraction of grayscale images with alpha channel from PDF now preserve the alpha channel.
Version 4.8.3 septembre 5 2007
Version 4.8.3 septembre 5 2007
New: extraction of images (etc..) from sqlite3 databases (which will be more common on Mac OS 10.5).
New: extraction of files form Safari's cache on Mac OS 10.5
New: extraction of icns files from bundles and folders. This is currently tied to tiff extraction checkbox.
Fixed: when converting WMV files to QuickTime with Flip4Mac's codec the sound would sometimes not be included on PPC Macs
4.8.2 août 15 2007
Fixed: Some ithmb files would not convert properly on Intel Macs
New: conversion of ithmb files recovered from iPhone
New: converted ithmb files are now also saved in jpeg format enlarged 150% for convenience. The tiff version still contain exactly what is in the ithmb.
Verified: File Juicer will still extract the thumbnails and images stored in the iPhoto Library from iLife ´08
Verified: extraction of images and video from iWork ´08 - KeyNote, Pages and Numbers.
4.8.1 June 21 2007
Fixed: Using the index feature on Mac OS 10.3.9 would cause File Jucier to crash after extracting files. This feature require Mac OS X10.4 (Spotlight). The "Make Index" checkbox is now properly grayed out on 10.3.9.
4.8 Juin 1 2007
New: Tetris style panoramic index files - try it on your Safari cache! After extracting images it creates a one page html index as if the images were Tetris blocks. Images form Safari's cache get linked so you can visit the pages where they come from .
New: Improved handling of the BOM files found in installer packages and software update receips. The file list inside is saved as a text file, and the files in the list are juiced too.
Fixed: Bug preventing some images to be extracted from Word documents if it contained a special EMF file.
Updated: French localization including web pages.
4.7.6 12 april 2007
Nouveau : Des fichiers bitmap non comprimés trouvés dans les fichiers PDF sont normalement sauvegardés en PDF bitmap pour préserver autant d'information comme possible. Pour aider, File Juicer sauvegardera maintenant une version TIFF 24 bit RVB supplémentaire si la case TIFF est cochée dans les préférences.
Corrigé : File Juicer a eu des problèmes à extraire les fichiers progressifs JPEG à partir d'autres fichiers. Le JPEG progressif est typiquement créé par Photoshop pour qu'il s'affiche graduellement dans les navigateurs pendant qu'ils se téléchargent sur des connecxions lentes Internet.
4.7.5 28 mars 2007
Nouveau : Si vous avez Mac OS X 10.4.9, File Juicer convertira les fichiers PEF et ORF des appareils-photo avec le convertisseur brut d'Apple si possible.
Corrigé: File Juicer donne à l'audio enregistrée extraite de nouveaux documents Word l'extension .mov requise pour que QuickTime Player l'utilise.
4.7.4 25 février 2007
Nouveau : Localisation espagnole. Grand merci à Fran Iglesias de Proyecto Grimm.
Nouveau : Localisation portugaise. Grand merci à Luis Damas
Corrigé : Parfois File Juicer ne démarrait pas sur Mac OS X 10.3.9.
4.7.3 18 février 2007
Nouveau: Conversion BRUTE plus rapide.
Corrigé: Plantage après la conversion de plusieurs lots d'image DNG.
4.7.2 26 janvier 2007
4.7.1 December 26 2006
4.7.1 December 25 2006
Fixed: File Juicer would not extract PICT and System 7 Sounds from files without a data-fork
Updated: The Danish localization
4.7 December 19 2006
New: File Juicer can convert video clips from WMV to QuickTime. This is a conversion versus the normal extractions where File Juicer extract an exact copy without loss of information (for example - JPEGs from PDF or PowerPoint).
The WMV to QuickTime conversion is done carefully using QuickTime's H264 compression, and the official WMV codec which you can download from Microsoft.
The converted QuickTime movie will have close to the same file size to the WMV file. Typically the WMV was compressed to fit in an email, and the converted QuickTime file will fit too.
This feature requires Mac OS X 1.0.4 "Tiger" and the WMV codec.
4.6.1 September 14 2006
New: Menu shortcut for extracting thumbnail images from the iPod. This requires that disk use is enabled in iTunes preferences.
Fixed: ithmb extraction on iPod Nano is working again.
Fixed: Crash when processing some Canon RAW images on Tiger.
4.6 July 20 2006
Support for recovering 3gp files from flash cards (or other files should they be in there - which is not likely). As 3gp files are a special kind of mp4 files this is covered by the MOV,MP€ checkbox in the preferences.
Extract ASCII from RTF with the same method as TextEdit uses. This is mostly practical if you have many RTF files, otherwise TextEdit will do fine.
4.5 May 26 2006
For a long time File Juicer has been able to extract, without conversion, the embedded JPEG or TIFF previews from camera RAW files (CR2, CRW, NEF, etc.). On some cameras you can set the quality of these previews to be full resolution, but on others they are small thumbnails. This is good for file recovery (from flash cards), or if you want the original lower resolution images inside of these formats.
Since Apple has built in a RAW reader for CR2, CRW, NEF and DNG into Mac OS X 10.4, I have added use of it to convert to TIFF or JPEG as an addition to extracting the previews. You can also convert RAW files using iPhoto, Preview or Aperture.

4.4 April 25 2006
New (for Mac OS 10.4): Extracts text from PDF Files both as RTF and plain text (UTF-8 encoded)
New: Extracts the soundtrack from QuickTime Files as AIFF
Fixed: problem with extracting MHT files which have $ signs in the file names.
New: Extracts from HEX encoded data. This works with copy and paste from a hex editor, but also if you copy hex data in a debugger (without offsets).
New: Converts binary .plist files to xml (text) versions (Mac OS X10.4 required)
New: The AppleScript interface can set the desired text encoding to UTF-8, UTF-16, US-ASCII or Macintosh (MacRoman)
4.3 April 7 2006
New (for Mac OS 10.4): Extracts and converts text from Microsoft Word (.doc) and .webarchive documents with Tigers built-in converter. It will extract this to RTF and HTML as well. Images are not included, but they are extracted with File Juicers usual image extraction if they are enabled.
4.2 March 28 2006
New: Automator action for MHT files.
New: extracts JavaScript and css from Safari's cache
New: support for the Services menu
New: copy and paste to File Juicers window can handle files from Finder, text (also raw text) from email and selections including images from Safari
Improved: extracting speed for Safari's cache
4.1 March 21 2006
New: Support for extracting FLV files.
4.0.3 March 6 2006
New: Support for iPhoto 6 thumbnail files.
Fixed: Crash when extracting large FireFox caches
4.0.2 February 15 2006
New: Takeshi Fukui (takeshi's Blog) has kindly translated File Juicer into Japanese
4.0.1 February 9 2006
New: Converts ithmb files from the iPod nano (as well as those from the iPod Photo and Video.) The files which begins with F1019 have the best resolution. The others are lower resolution versions of the same images.
Fix: searching for TIFF files could get stuck and take forever
4.0 January 15 2006
Universal edition. File Juicer runs natively Macs with Intel and Power PC processors
Italian localization by Fabrizio Margini
3.9.8 January 2 2006
Bugfix: Images in Excel Files are now extracted properly (although the same images may also extract in slightly damaged versions too by the raw extraction code. This is simple to sort out with the preview icons in Finder)
Updated: Many thanks to Ronald Leroux who has updated the French localization
3.9.7 December 22 2005
Changed: EPS and postscript files are now converted to PDF before being "Juiced". This gives better results, and it can make it a lot simpler than using Preview if one just need to convert to PDF.
Fixed: Crash when converting ithmb files directly from iPod'swith non-ASCII characters in its name.
3.9.6 December 8 2005
File Juicer can set Spotlight Comment on the files it finds. You read them with Finder's "Get info" command. This is practical if you are "Juicing" folders several levels deep. If you extract from Safari's cache the URL where the file came from is set in the Spotlight Comment
Apple Mail has a built in browser, and File Juicer now has a shortcut to its cache
A shortcut to Dashboard's use a webcache. Good if you use a Comic Strip reader like Wimic
3.9.5 October 30 2005
File Juicer can now extract and convert images from the small .ithmb files from the iPod. The small .ithmb files contain smaller replicas of the photos in the large ones. The conversion of the big ithmb files was added in version 3.8.
3.9.4 October 12 2005
Crash when extracting some PICTs from Word documents fixed
3.9.3 September 21 2005
Problem with File Juicer starting "Classic" fixed
Crash when juicing some albw (mp3 variant) files fixed
3.9.2 September 15 2005
JPG and JPEG 2000 has gotten separate checkboxes in the preferences, to allow fast search for JPEG only.
Improvement of how File Juicer extracts MP3 files. It now names the extracted files after the ID3 tags. This can be useful if you extract MP3 from .albw (AlbumWrap) files.
3.9.1 August 30 2005
3.9 August 17 2005
Extract JPEG 2000 from files, folders or disk images
iPhoto icon and ithmb shortcuts added to the File menu
3.8 August 10 2005
3.7 August 4 2005
3.6 July 27 2005
Extract System 7 Sounds
Extract raw text from "clipping files", and webloc files
Extract raw text from resource files
3.5 July 12 2005
Extract files from CHM files (Microsoft Compiled HTML). This is enabled together with zip files.

3.4 July 2 2005
File Juicer can now extract base64 attachments from EML files (Microsoft Outlook Express, and downloaded Yahoo Mail).
Extracted files from CAB files (the Microsoft Cabinet kind) are now identified directly without needing to juice them again.
3.3.1 June 23 2005
Bugfix
Fixed an "Error -1708" problem which prevented the Automator Action from running.
3.3 June 7 2005
New features
Extract Microsoft Cabinet Files (.CAB) and Install Shield CAB from EXE files. This feature is similar to extracting zip files from .EXE files. This is useful for opening installers for Pocket PC software which has not been packaged nicely for Mac OSusers. Juicing the results of extracting CAB files may reveal even more components stored inside.
Experimental support for extracting RAR files from EXE files. RAR files can be opened with StuffIt Expander. Same purpose as above.
Recompile File Juicer with XCode 2.1 - the version which is intended for development for Mac OSon Intel.
3.2 May 30 2005
New features
Shortcut to extract files from saved iChat's, if you enable this feature in iChat's preferences.
Text extraction for WordPerfect files (this is just as raw and unformatted as for all text File Juicer extract).
The text extraction now find meta tags in JPEG and TIFF images.
3.1 May 24 2005
New features
"Found Formats" window. Find out which file types File Juicer has extracted files from.
Format help link in the main window. Links to the web page for the format you just searched.
Better feedback when dropping folders containing thousands of files.
3.0 May 14 2005
New features
2.9.3 April 22 2005
Bugfix
Refixes (sorry!) bug introduced in 2.9 which made it crash if extracting from PDF files
A rare half minute startup delay removed.
A couple of localization bugs fixed.
This is the last version which runs on Mac OS 10.2.8
Download File Juicer2.9.3
2.9.2 April 21 2005
Bugfix
Fixes a bug which resulted in extracting empty text files.
2.9.1 April 14 2005
Bugfix
Fixes bug introduced in 2.9 which made it crash if extracting from PDF files.
2.9 April 13 2005
New:
File Juicer can now copy the dates from the files it is juicing to the files it finds. This is most useful when you extract thousands of files. You can then sort by date in Finder. This can also be helpful when just extracting hundreds of files from browser caches, which are typically not too old. (Exception is Internet Explorer which use only one cache file).
2.8 March 29 2005
New:
Organize the found files in folders according to file type. Makes it easier to browse through lots of found files. This option puts files for which File Juicer could not generate an icon into a separate folder. These files may be corrupted.
Updated Chinese localization by Jack M. Lin. (blog: applewoods).
Bug fixes
TIFF files made for the PC could not be reliably be extracted
Crashes fixed when trying to parse corrupted PDF files
2.7.2 March 4 2005
New:
Checkbox for disabling feedback on images while extracting. Improves speed.
Bug fixes
Fix for extraction of large images from MS Office files.
Crash when making thumbnails fixed.
2.7.1 February 23 2005
Bug fixes
Fewer invalid WMF and PDF files found.
Crashes fixed when searching for TIFF, WMF and BMP and MOV files fixed.
2.7 February 17 2005
New:
AIFF audio files
Sun AU files (audio).
Improved support for MP3, MOV, MPEG, AVI and WMV. They now get extracted without unneeded bytes in the end.
MP4 files are recognized along with MOV files.
Better progress on large files. You can see which format File Juicer is looking for.
Better cancel response on text and email extraction.
Bug fix
Crash fixed when searching for MOV files and eliminating duplicates.
2.6.1 February 12 2005
File Juicer can now juice files larger than 2GB (this takes a while - only search for what you need!) This is useful for extracting files from disk images of HFS disks. Juicer does not find files which are fragmented, so mounting the disk images is the preferred way to extract images.
Faster response to the Stop button.
2.6 January 30 2005
Recover video clips from flash cards or files. AVI, MOV, MPEG, WMV supported.
Extract ID3 tagged MP3 files.
German translation, done by myself and Sabine Schulz.
Partial Japanese translation, done by me using iLocalize, and Apple's glossaries.
File Juicer is sold through my web shop at Kagi (international) and eSellerate (in english only).
2.5.1 January 22 2005
PDF files extracted from PDF's are now compatible with Acrobat Reader.
Stop now works faster, when processing huge files (disk images - for example).
2.5 January 19 2005
Recover images from flash cards (and disk images) (Jaguar users - see the manual).
Visual improvements in progress.
2.0.1 January 13 2005
New translation to French (thanks to Roland Tournier) and Danish (by myself).
Chinese translation (by Jack M.H.Lin) updated from version 1.5
2.0 December 19 2004 - File Juicer is now $8 shareware.
File Juicer can recognize TIFF, PICT, WMF & EMF and most EPS images. WMF & EMF are Windows images which are common in Microsoft Office documents.
File Juicer can create Finder icons on JPEG, PNG, TIFF and GIF images.
1.5 November 17 2004
HTML extraction gets its filenames from the <title> tag.
Performance improvement on the "Inflate" option.
Even without the Inflate option checked for saving the inflated files, File Juicer still search in Deflated data.
The "Recent" menu has been implemented.
JPEG's in Flash files can be extracted
1.5b1 November 11 2004
New features:
ASCII text extraction.
Extraction of the zip files packed inside other files. Usually .exe files, but Java applications can be disassembled this way too.
Extraction of HTML files from browser caches.
Better file naming of extraction from cache files.
Support for Mac OS 10.2.8 - "Jaguar"
1.1.1 November 11 2004
Bug fix release
Inflate decompression was very memory hungry, which could cause you Mac to slow to a crawl.
Dropping 3 files of unknown type in the juicer window could cause your Mac to slow to a ultra slow crawl.
1.1 November 8 2004
Flash files are now decompressed before they are saved. This makes most of them more playable with QuickTime Player.
The .wav sound format is now recognized, and extracted.
Flate compressed files are now extracted, and if possible, the proper extension is added. Flate compressed image data, is stored in TIFF files, but with guessed dimensions. Flate compression is used many places (PDF, Flash, PNG, some .exe files), and I have no clear overview of how common this is.
In Finder you can now control-click to open .exe files in File Juicer. Useful for self playing Flash animations.
Chinese localization has been kindly provided by Jack M.H.Lin.
1.0 October 27 2004
PDF files are juiced better, as File Juicer now understand the internal structure of PDFs. This mean that also images with lossless compression are found. Extra ICC color information which may be added to the images in the PDF is saved with each image as well.
Juicing of email attachments, has been improved, to handle some forwarding errors which can occur to attachments. File Juicer can handle drag and drop of raw/unformatted email message directly.
Menu items for accessing web browser caches.
Menu item for accessing temporary files (which are invisible in Finder).
Performance improvements, faster and less memory consuming.
1.0b1 September 30 2004
This is the first release of File Juicer.
File Juicer was made to extract images from
PPS
slide show files or
PPT
presentations created by Microsoft PowerPoint, which I could not view. It turns out that several applications store images inside their own file format, while keeping the images in their original format.
Installation
Vous pouvez tester File Juicer depuis l'image disque. Pour l'installer, glissez l'application File Juicer de l'image disque au dossier Applications sur le disque dur de votre ordinateur ou n'importe où vous souhaitez le garder. Le dossier Utilitaires à l'intérieur du dossier Applications est également un endroit raisonnable.
Désintallation
Glissez File Juicer à la Corbeille.
Utilisation
Déposer des fichiers ou des dossiers sur File Juicer et celui-ci extraira les images qu'ils contiennent. Cela fonctionne un peu de la même façon que l'application bien connu StuffIt Expander.
Pour une description détaillée,voyez le Guide utilisateur à :
/File Juicer user guide
Avis de responsabilité
File Juicer vient sans garantie, exprimée ou implicite. Il peut ou peut ne pas fonctionner comme prévu, et je ne suis pas responsable d'aucun dommage, spécial, indirect, consécutif, ou qu'importe en utilisant le logiciel.
Crédits
Extraction de fichier Cab avec Unshield et libmspack :

Unshield
par David Eriksson
"Unshield" est utilisé pour développer des paquets InstallShield.
Sa page d'accueil est :
http://sourceforge.net/projects/synce/files/Unshield/
libmspack
par Stuart Caie
File Juicer l'utilise pour développer des fichiers .chm et .cab du type Microsoft.
Sa page d'accueil est :
http://www.kyz.uklinux.net/libmspack/
Logiciel de localisation :
Merci à
iLocalize 3
d'
Arizona software
; j'ai pu maintenir à jour la traduction de File Juicer en français, chinois, allemand et danois. Sans ceci, je ne pourrais pas imaginer maintenir les différentes versions des langues à jour.
Les traductions ont été offertes gracieusement par :
Portuguese: Luis Damas
Fran Iglesias from Proyecto Grimm - Spanish
Takeshi Fukui - Japanese : Takeshi's Blog
French : Roland Tournier and Ronald Leroux
Jack M.H.Lin - Chinese : Jack's blog: applewoods
Sabine Shulz & Henrik Dalgaard - German
Henrik Dalgaard - English, Danish - and parts of the other languages with a dictionary.

Merci à Michael Balle d'Apple pour avoir essayer File Juicer avec les formats bruts de Canon, Nikon, Fuji, Olympus et Pentax, et donner des commentaires sur le résultat.

Merci à Troy Stephens, Thomas Schnitzer, David Remahl, Nathan Day et Ben Haller pour la classe IconFamily qui a rendu possible le soutien possible pour les icônes du Finder.
Visitez le site Web du projet IconFamily : http://homepage.mac.com/troy_stephens/software/objects/IconFamily/

De l'information sur les formats de fichiers peut être trouvée avec Google, mais voici quelques liens spécifiques :
WikiPedia : TIFF, PDF, JPEG, PNG, GIF
Le site WotsIt : http://www.wotsit.org/

Tout ce que peut faire File Juicer peut être fait en utilisant HexEditqui est un excellent outil pour rechercher les détails des formats de fichiers binaires.

Bogues
Aucun, à ma connaissance.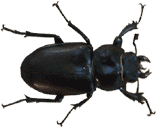 Contact
J'apprécie la réception de commentaires &
rapport de bogues
:
Henrik Dalgaard
support@echoone.com
Echo One