About File Juicer
With File Juicer you can:
Extract images from a PowerPoint slide show.
Extract images from PDF files.
Recover images from erased flash cards
Recover video and audio clips from erased flash cards (AVI, MOV, MPG, MP3, AIFF, AU or WMV).

Recover text from damaged files
Recover iPhoto's iPod cache files to TIFF.
Extract the images and html files in Safari's cache.
Extract attachments from email archives.
Rebuild simple PDF files into Word documents
Extract Flash animations saved in .EXE files.
Convert zip files which have been saved as .exe files to zip.
Extract the JPEG pictures from Canon's .RAW files .
Extract Microsoft Office Templates from CAB files
Expand the contents of Cab files
Extract the contents of Microsoft Compiled HTML files (chm)
Go back in time to find images in your browser cache you only recognize visually
File Juicer doesn't care what type file you drop onto it, it searches the entire file. If it finds a JPEG, JP2, PNG, GIF, PDF, BMP, WMF, EMF, PICT, TIFF, Flash, Zip, HTML, WAV, AVI, MPG, MOV, WMV, MP3, AIFF, AU, MP4 or text file inside, it can save it to your desktop or to another folder you choose.
This means that it works not only on Safari's cache files, but also Internet Explorer, FireFox, Mozilla and OmniWeb. It also works on files made with the other applications in Microsoft Office.
Windows .exe files have a complicated internal format, but File Juicer searches the entire file, and if the image or animation is not compressed or encrypted, it can extract it.
This is often the case for self-playing Flash animations or Flash games, which have been saved in .exe format to make them simple for Windows users to run. Unfortunately, this made them unusable on Macs.
Windows .exe files can be .zip compressed files packaged as a self extracting file, for quick access on Windows. You can now convert those files into zip format and open them on Mac OS.
The ASCII text recovery option, scans any file, damaged, or in unknown format, and saves what looks like text. If you try this option on MP3 files, or images, comments written into the file will likely show up.
Manual, screen shots and tips

Available online:
File Juicer User Guide
.
License
The license to File Juicer is a single user license. The license to use File Juicer is personal and not for rent, lease or resale.
The license is for the current version of File Juicer and minor updates. It does not expire, but future releases of macOS may render it less useful. Major updates will be paid.
Requirements
The
latest version
requires macOS 10.13.
If you use Mac OS 10.12 use
File Juicer version 4.96
If you use Mac OS 10.11 use
File Juicer version 4.96
If you use Mac OS 10.10 use
File Juicer version 4.66
If you use Mac OS 10.9 (or later and need the "Next To Juiced Files" option), use
File Juicer version 4.58
If you use Mac OS 10.8 use
File Juicer version 4.44
If you use Mac OS 10.5.8 to 10.7 use
File Juicer version 4.36
If you use macOS 10.3.9 to 10.4.11 - "Tiger" you can use
File Juicer 4.25
. This is the last version running on a Mac with a PPC processor.
If you cache the download of File Juicer - remember to update the cache every 3 days. https://echoone.com/filejuicer/latestversion will give the version appropriate for the version of macOS asking as determined by User Agent String. If the user agent string does not have macOS info, the latest version is assumed.
Performance
On my PowerBook, it takes 20 minutes to juice my "Library" folder for JPEG, GIF and PNG which is about 2GB. Watching File Juicer process it, showed many snapshots of my digital life during the last year. Snapshots saved to the folder which opens after File Juicer is done.
Make the File Juicer window a bit larger to better watch the images as File Juicer finds them. On my 2GB Library File Juicer extracted about 500 MB of images and email attachments.
Apple Mail stores emails in large files, 100's of megabytes, and while processing those, File Juicer will use a lot of memory. Your Mac may slow down while this goes on.
Juicing large PDF or mailbox files require a lot of memory - about 2 times the size of the file itself. If your Mac does not have this amount of memory, performance is much slower.
Limitations
File Juicer can not recognize images which are packed in other formats than the ones supported. Examples are QuickTime movies, which can contain images compressed with the JPEG algorithm, but stored differently.
Another example is Adobe InDesign, which chops up the images in small blocks, and they get unrecognizable.
Juicing encrypted PDF's will result in images appearing white. Some PDF's are encrypted to prevent copy, and print operations, but they will otherwise view fine. File Juicer has not yet support for decryption.
File Juicer is not strict in checking that the found files are valid. For instance, it can mistake EXIF data as a TIFF file, because it is formatted as a TIFF file. If the images get a Finder icon, they are valid enough to be drawn by Mac OS.
Validating EPS files is very loose, and Preview will tell you if the file is valid.
When extracting files from disk images, fragmented files are not recovered. Therefore recovering files from erased disks is most successful if there has not been too much erasing and rewriting activity going on, as new files may overwrite erased ones. Disk images made from flash cards are usually not fragmented, and have good recovery chances.
The email feature has only been tested with Apple Mail.
Flash animations often play in QuickTime Player, but sometimes you need to open them in your web browser from the File menu, and sometimes they play only from the website they belong to. This depends on the design of the animation.
The ASCII extraction will also extract text which looks meaningless. This can be image data which by coincidence only contains the same bytes common in text.
What's New
Version 4.98 June 12 2023
New: Extraction of some RAW audio data from PDF files (rarely needed - ask if you do)
Update: Rebuilt with XCode 15 (beta) and notarized with Apples newish notarizetool
Version 4.98 January 12 2023
Fix: Fix for extracting some PDF bitmaps from some PDF files
Version 4.97 September 16 2022
Feature identical to the previous build
Update: Built with XCode 14 Just to use Apple's newest tools and have best performance on Ventura
Update: Apple Deprecated function calls updated
Update: Fresh Apple codesignature and notarized
Version 4.96 August 14 2022
Feature identical to the previous build
Update: Built with XCode 13.2.1 Just to use Apple's newest tools and have best performance on Monterey
Update: Fresh Apple codesignature and notarized
Version 4.96 Jan 5 2022
Feature identical to the build from july. Just new developer tools, and maybe a bit better performance, and a year update
Update: Built with XCode 13.2.1 Just to use Apple's newest tools and have best performance on Monterey
Version 4.96 July 1 2021
Fix: extracting some uncompressed FLV videos from PDF files
Version 4.95 June 10 2021
Update: rebuilt with XCode 13
Version 4.95 May 27 2021
Fix: extracting tiff files embedded in IsoDraw CAD files
Version 4.94 April 17 2021
Update: can now extract some partial JPG files which as gotten the end chopped off by accident. I expect this to be rather rare, but it may save a few otherwise lost pixels
Version 4.93 April 12 2021
Updated in manual: on extracting album artwork from m4p and m4a files
Version 4.93 March 19 2021
Change: update to pull out files from Evernote enex archives
Change: text completely encoded in the somewhat rare UTF16 encoding will now be identified as text.
Version 4.92 February 26 2021
New: convert checkbox to turn on/off conversion of RAW files to TIFF. Useful to switch off conversions when extracting from photo libraries.
New: shortcut for browser caches for Brave and Microsoft Edge
Changed: when juicing browser cache, the date of the currently juiced files is shown instead of the file name. This lets you stop juicing earlier if you are only interested in recent data.
Version 4.91 February 25 2021
Fix: Shortcuts for juicing Safari and Firefox caches work again on Big Sur
Version 4.90 February 3 2021
Newish: runs natively on Apple Silicon Macs
Updated: File Juicer's log files now show up in the Console app, and extra logging is available at "info" level in the Console
Fix: output folder did not display properly in macOS Dark Mode
A good deal of source code grooming - all tests passed
Version 4.89 January 27 2021
New: runs natively on Apple Silicon Macs
Version 4.88 September 30 2020
Verified: works on Big Sur
Fix: now extracts Windows BMP files which use ICC Profiles
Fix: html markup error in the index files File Juicer makes for getting an overview of all the images it extracts
Updated: to improve future compatibility with macOS I have updated a lot of deprecated API to the modern replacements
Version 4.87 September 7 2020
New: extracts WebP images files (common in the Chrome Cache). Saves the both as Webp and as heic
New: extracts heic files. The native photo format of iPhones.
Updated localizations: Russian thanks to Michael Krekin and French thanks to Ronald Leroux
Version 4.86 July 23 2020
Fix: Safari Cache juicing bug for macOS Catalina
Fix: unchecking uninteresting file formats for cache search now works. Can help a bit with speed if you are only interested in text files. Notice that text files may contain text encoded images which will still get extracted.
Added: when juicing many files text contained in all the files is collected in one single large file called "All The Text.txt". This makes search much simpler. Certainly in the case of thousands of files which may be in a browser cache.
Version 4.85 June 12 2020
Fix: extracting URLs form some PDF files now works
Added: Saving Next to Juiced files in the preferences
Added: documentation and request for feedback on the need for CSV data extraction from PDF
Version 4.84 January 30 2020
Fix: scanned black/white images in some PDF fiex would be cropped on Mojave on Retina equipped Macs
Fix: extracts small thumbnail images from 7th generation iPod nano ithmb files named "F1005_1.ithmb"
Version 4.83 January 8 2020
Fix: problem saving the extracted files in a user selected folder. Error message: "Could not make a folder for the juiced files. Check the preferences"
Version 4.82 December 6 2019
New: "Quit After Use" checkbox in preferences->results. It will let File Juicer quit automatically after doing its job. Practical if you have File Juicer in the Dock and want an unintrucive way to juice files.
Version 4.81 November 17 2019
Improved: less junk text when recovering text out of unknown or damaged files
Improved: some Safari cached javascript files were omitted
New: samples - a cropped PDF and an image file with extras attached
New: identifies SVG font files with double extension ".font.svg".
Version 4.80 October 24 2019
Fix: improved extraction from EXE files (self extracting archives using zip compression intended for Windows users). Self extracting archives is a terrible idea abandoned a long time ago. EXE files are not supposed to contain data!
Update: improved extraction from CAB files
Version 4.79 September 24 2019
Fix: sometimes asked twice for registration number twice when using copy and paste
Version 4.78 July 28 2019
Works on Catalina
Fix: crash when juicing large photoslibraries
Update: when juicing Apple Photos libraries, the thumbnails and mini versions gets their own folder in the results
Update: .photoslibrary files now have info on the manual
Version 4.77 June 28 2019
Update: .textclipping files now gets special treatment to improve quality of extracted content
Update: drag and drop from Safari will give richer results, as iamges and RTF contents is avaialble on the clipboard
Version 4.76 May 8 2019
Update: vCard (.vcf) and Calendar (.ics) files are recognized when extracting from email files
Version 4.75 April 11 2019
Update: the trial works on the tiny ithmb files from old iPods.
Update: if you open files from File Juicer's Open menu, the folders hidden from Finder are shown.
Version 4.74 March 26 2019
Update: Added shortcut in the File Menu to Apple Mail's browser cache.
Version 4.73 March 8 2019
New: File Juicer asks for password if you drop in a single encrypted PDF. Then it decrypts the PDF before extracting its contents.
Version 4.72 January 1 2019
Update: Removed all API usage deprecated since macOS 10.11 (Stop using features which may disappear in future releases of macOS)
Update: XCode's Static Analyzer found a bit of code which was no longer needed, and I have removed it as it may have slowed File Juicer down (very slightly).
Update: French localization.
Update: Juicing a Safari Bookmark now downloads the page of the bookmark and juices it. This is not recursive!
Update: The webshop is now FastSpring instead of PayPal.
Version 4.71 November 29 2018
Update: Shortcut to Safaris cache updated for Mojave.
Update: for relevant text extractions the docx format is now used where doc was used before.
Version 4.70 November 21 2018
Ignore: Only released to specific customers
Version 4.69 November 6 2018
New: Hardened runtime. A security enhancement available in Mojave.
Fix: Crash when extracting files from a specific 500 GB disk image
Fix: Recognizes FAT16 flash cards again
Update: Recognizes HEIC files, and it should extract them should they be embedded in something else (I have no reports of this yet - but it surely will happen)
Update: Localization streamlined to be based on xib files with strings.
Update: Built with XCode 10.1
Version 4.68 October 25 2018
Update: Built with XCode 10 - minor Mojave update.
Version 4.67 July 23 2018
Update: Built with XCode 10 - getting ready for macOS "Mojave". Functionlaly identical to the previous build. A few deprecated functions replaced with their up to date replacements.
Update: First attempt at supporting "Dark Mode" in Mojave
Update: Layout problems in the registration window fixed
Version 4.66 (1068) March 31 2018
Update: Built with XCode 9.3, but functionlaly identical to the previous build. A few deprecated functions replaced with their up to date replacements.
Version 4.66 January 18 2018
Fix: Juicing large mailbox files now requires a lot less memory and is many timesfaster
Version 4.65 December 19 2017
Fixed: The shortcut for juicing Safari's cache now works again.
Fixed: fireFox cache juicing could cause a crash while extracting URLs from certain files. Nobody have reported this though.
Fixed: crash on quit on macOS 10.9.5
New: woff and woff2 files are identified when juicing caches.
Updated: minor error messages from unzipping stuff in FireFox caches have been removed
Version 4.64 November 27 2017
Maintenance release. No new features, just cleaning of code. Fine to skip this update if it is working fine as is.
Updated: Built on High Sierra with XCode 9.1
Updated: replaced use of all API Apple has deprecated and replaced it with the modren API instead.
Updated: fixed all XCodes warnings which are technically fine, but might cause errors if not done with proper attention to detail
Version 4.63 November 6 2017
New: File Juicer will give you a hint if you drop a totally empty file onto it. There is absolutely no chance of extracting anything from such a file, so I may as well tell that.
Fix: when extracting html from mht files, File Juicer fill now work properly with Cyrillic
Updated: more code sanitized according to XCode's recommendations. This is for future proofing File Juicer
Version 4.62 October 28 2017
Fix: crash when making index files after extracting a lot of images on macOS 10.13
New: File Juicer will use macOS High Sierra's, lazy file copying if possible (requires APFS file system)
Updated: built with XCode 9.0.1 on macOS 10.13
Updated: XCode's address sanitizer was used to fix possible crashes, which I have not heard reported
Updated: XCode's thread sanitizer was used to fix possible crashes, which I have seen but not heard reported
Version 4.61 August 8 2017
Improved: Extracting text from proprietary datafiles (like Pagemaker) allow for skipping the occational control characters in readable text
Version 4.60 July 20 2017
This is an insignificant update
Feedback Wanted: File Juicer will check wether it is run from the Applications folder or not and fetch the help file from my server. File Juicer will offer to move itself to the Applications folder if it is not there, which it 8 out of 10 times is not.
Feedback Wanted Part 2: regular email to is always answered!
Version 4.59 June 1 2017
Fixed: Conversion for ARW files would sometimes only extract previews
Change: the Desktop folder has been replaced by a File Juicer folder as the default place for File Juicer's results. This is helpful if you have Desktop and Documnets synced to the iCloud, as it avoids syncing files needlessly before you have inspected the results.
Version 4.58 May 3 2017
New: added new handling of Open Office files, so the text now gets extracted with macOS built in support for this. Images and video gets extraced as before
Fixed: fixed a problem when extracting many embedded movies from PDF files.
Updated: French localization
Version 4.57 April 26 2017
New: damaged movies will be extracted to a "damaged" folder
New: damaged jpg images will be extracted to a "damaged" folder. Apple's Preview may still open some damaged JPG images.
Fixed: some jpeg images would not be found if raw-to-jpeg conversion was turned on, and they were not embedded inside an other kind of file.
Version 4.56 April 16 2017
Changed: text files extracted gets an attempt at identifying what kind of text file it may be. SVG files, is a text based graphics file and will be identified as it has a well defined header. Javascript and css files don't have a well defined header, but some will be properly identified. This will increase the order in extracted data and reduce the amount of work Spotlight has to do when indexing it for searches.'
Version 4.55 February 6 2017
Fixed: Crash when starting File Juicer. I believe this was rare.
Changed: Ignoring namespace URL's like Adobe's and w3c's in the URL extraction function as they don't carry information.
Version 4.54 January 9 2017
Changed: When converting RAW files AND picking "next to juiced files" for the results, the JPG files will end next to the RAW files and not in their own folder next to the RAW files.
Version 4.53 January 2 2017
Tiny update based on feedback from one customer. I wonder if others will use this.
Added: File Juicer can identify .ico files usually used for favicons and are found in browser caches. Tell me if you find this useful at all (I feel this is too insignificant a feature to keep)
Updated: the year 2017 is now in my app
Version 4.52 December 20 2016
Updated: to recognize the cache location of Safari 10
Updated: names will be guessed on some cache files and the web source for the file will be shown in Finder's "Get Info" window
Version 4.51 December 6 2016
Added: you can now turn off RAW conversion in the preferences. This is useful when you want to extract previews form RAW files fast. Extracting the previews is about 10 times faster than RAW conversion.
Version 4.50 November 10 2016
Fixed: crash when juicing files containing tiny m4a audio files
Version 4.49 October 13 2016
Version 4.48 July 31 2016
Version 4.47 July 18 2016
Changed: Juicing Microsoft Office Files no longer search for text inside images contained inside as that is rarely useful and clutters up the output.
Version 4.46 April 8 2016
Changed: When juicing RAW files, only the largest JPG preview is extracted, and it is placed in a folder for previews, while the JPG which is converted from RAW in the JPG folder. No changes for TIFF from RAW
Version 4.45 January 21 2016
Changed: File Juicer's log file format is now tab delimited, and the full file path of the files juiced is included
Added: link to the forensics page for tips on File Juicer's log file format
Version 4.44 August 30 2015
Version 4.43 August 27 2015
Added: for forensics use extracted files get the "wherefroms" info set. Access it via Finder's Get Info.'
Version 4.42 August 3 2015
Fix: crash when juicing text out of RTF and HTML files on Mavericks
Version 4.41 July 29 2015
Fix: crash when juicing large number of files (iPhone backups can easily have 50.000 files)
New: Notes form iPhone/iPad backups are now extracted as html files.
New: shortcut in the File menu for juicing Messages
New: shortcut in the File menu for Address Book contents. You will get a nice web page with a gallery of all the images form your address book.
Version 4.40 June 10 2015
New: Added support for App Nap on macOS 10.9 and later. When juicing huge files, perhaps for forensics investigation, File Juicer now tells OS X that it should not "App Nap until the job is done.
Updated: Memory management updated to ARC.
Fix: File Juicer did not find all mp3 files if they were deflated and put inside a PDF.
Version 4.39 March 9 2015
Updated: The unofficial support back to OS X 10.6.8 has been improved. Let me know of bugs and send me files which cause them.
Version 4.38 February 11 2015
New: App icon.
New: File Juicer reports when a file is completely empty or filled with zeroes. From such files nothing can ever be extracted, and for file recovery it is handy to know when a file is beyond hope.
Updated: Version checking now includes the version of OS X into its workings, to avoid reporting updates which requiire a newer OS than you have.
Temporary: Removal of check for OS 10.8 or newer - it might work on older systems than I have on my Macs. It will launch on OS X 10.6.8.
Version 4.37 January 20 2015
File Juicer is now a 64 bit app built with the latest XCode tools on OS X 10.10. It will handle huge files (flash cards, forensics use) better and a little faster. Since the classic QuickTime 7 is not 64 bit, sfil and wmv conversion is no longer supported. Download File Juicer version 4.36 for this.
Version 4.36 Aug 14 2014
Version 4.36 Jan 27 2014
Updated: Built on Mavericks with XCode 5 and the latest compiler.
Fixed: Trial of non-JPG extraction reenabled.
Version 4.35 Jul 1 2013
Improved: File Juicer will extract images from office documents larger than 256 MB. For office documents larger than 512 MB it will still extract images, but it will then use a recovery algorithm with worse performance (write to me if you need this!).
Version 4.34 Apr 11 2013
Fixed: rare crash on extracting everything from some PDF files.
Version 4.33 Mar 27 2013
New: Extracts JPG images from ithmb files pulled out of the iPhoto library.
Updated: Portuguese localization - thanks to Luís Damas.
Updated: Russian localization - thanks to Michael Krekin of Макинтош — по-русски (Mac - in Russian).
Updated: French localization - thanks to Ronald Leroux
Updated: Instructions with new screen shots from iTunes 11 on how to extract photos and music from older iPods
Version 4.32 Jan 4 2013
New: Extracts base64 encoded images from HTML files. Google image search can return images this way, and other sites are likely doing the same.
Version 4.31 Oct 31 2012
New: Extracts doc and docx files when they are embedded inside PDF files as attachments.
Confirmed: extracts files from lamesecure archives - they are not encrypted inside. Lamesecure is an old PPC tool for hiding files.
Version 4.30 July 25 2012
4.29 July 18 2012
Added: Tip about MPO files
4.29 April 23 2012
Fixed: Sometimes File Juicer would not extract anything from files larger than 1 GB
Changed: Built with Xcode 4.4. This might give a small performance improvement.
Removed: Automator actions. If needed they are still in the older versions (version 4.25) of File Juicer.
Removed: PPC support. File Juicer 4.25 is the last version with PPC support. See requirements above for the appropriate download.
4.28 April 21 2012
4.28 January 12 2012
Fixed: some features in trial mode were disabled by mistake.
4.28 August 5 2011
Fixed: turned off some speed options on the build yesterday. Now the speed (for PPS files) is back to normal in this build (same version).
4.28 August 4 2011
Fixed: some PPS files could cause File Jucier to crash when extracting images.
4.27 July 20 2011
Verified: File Juicer works on Lion (but does not use Lion only features yet). If you already have version 4.27 you don't need to upgrade.
4.27 February 15 2011
Improved: if you juice the Flash Cache, File Juicer will now also extract cached videos in mp4 format
Improved: internally some deprecated API has been removed. Good in preparation for macOS 10.7 "Lion"
4.26 December 11 2010
Improved: if you use Path Finder File Jucier will now show the results folder there instead of launching Finder
4.25 November 11 2010
4.24 September 29 2010
Added: shortcut for extracting files from Chrome and Opera's caches
4.23 August 2 2010
4.22 May 17 2010
Improved: automatically setting proper text encoding improves extraction of text from WPS files.
4.21 May 13 2010
Fixed: a crash (one report about this) with extracting images from some Microsoft Word files
4.20 April 7 2010
Added hint about OCR when attempting to extract text from scanned files.
Fixed: a bug with extracting some images from Word files
Fixed: a crash with extracting images from already damaged PPT files
4.19 July 18 2009
4.18 July 18 2009
4.17 June 4 2009
4.16 June 2 2009
Updated: Portuguese localization by Luís Damas
Added: Shortcut in the File menu for ectracting images from Safari's page preview cache.
Fix: crash when extracting mp3 files from PF files (rarely seen!).
Update: info about apxl files inside Keynote files.
4.15 May 11 2009
Added: Swedish localization by Winterpil
Fix: Extraction of images embedded in word files embedded in other files now work.
4.14 December 30 2008
4.13 December 30 2008
4.12 December 20 2008
Updated: Portuguese localization by Luis Damas
Added: Support for ithmb files from iPod 5th gen found in iPhotos cache
4.11 November 20 2008
Added: File Juicer can now extract the slightly corrupt JPEG files found in older Flash files and fix them.
4.10 November 12 2008
4.10 September 24 2008
Added: shortcut in the file menu for the Flash video cache. This is where you can find the flv files from the moment they are downloaded until you leave the web page.
Added: support from extracting previews and coonverting Sony ARW files. Conversion requires Mac OS 10.5.4
Naming of Releases
I have decided to omit bugfix numbers in naming the releases of File Juicer.
Until now I have used "Version.Revision.Bugfix" but few read this read-me file based on whether there is new functionality or a bug fix, so I will just make a new revision every time I release. Also if it is just a bug fix.
4.9.9 August 27 2008
Added: support for discovering contents of iPhone applications (ipa files), including use of the iPhonePNG normalizing tool for the "png" like files used on the iPhone.
Added: automatically digging into zip files (which are found inside other files - exe or ipa are examples) to extract files from their content.
Added: extraction of Microsoft Office files types: doc, ppt/pps and xls from other file types - like msg files from Microsoft Outlook.
Fixed: blue color cast on converted WMV files on systems with Quicktime 7.5 or newer.
Fixed: crash on macOS 10.3.9 when extracting images from PowerPoint and setting the dates from EXIF tags.
4.9.8 July 18 2008
Added: support for iPhoto's ithmb files for the iPod Photo (they are different from the ones on the iPod).
Added: extract of content of .webarchive files from Safari 4.
Added: extract of xml coded binary data from .plist files.
4.9.7 April 21 2008
Improved: when recovering JPG images from flash cards, File Jucier will set the date of the file from the date the photo was taken, if this information is available in the recovered file.
4.9.6 March 29 2008
Improved: File Juicer will now automatically unpack gz compressed files which are found in FireFox cache, and Apple Pages documents.
Sanity check: File Juicer will not generate index html files if there is more than 20.000 images. To browse this amount of images, an application like iPhoto is better than Safari.
Fix: Can generate the disk image needed for recovery needed for recovery of images Casio Exilim cameras. Advanced users can also make this disk image this with Disk Utility, but File Jucier is simpler.
Fix: Extracted a non-JPEG from CR2 files.
4.9.5 March 10 2008
Updated: File Juicer has support for juicing the Safari cache in macOS 10.5.2
New: Menu shortcut to extracting thumbnails and previews from Aperture libraries.
New: Chinese translation done by Mimihzs.
4.9.4 February 25 2008
Fixed: Blue pixels in images extracted from iPod Nano 3G ithmb files.
Fixed: Crash when juicing some PDF files for JPEG and TIFF while showing image progress.
Fixed: Crash when juicing for corrupt TIFF files on large disk images (forensics).
Improved: speed when processing many small files (Safari 2.x cache files)
Tip: extract Aperture Thumbnail files
4.9.3 January 8 2008
Fixed: Recognizes 8 GB flash cards
Improved: convertion of ithmb files from the iPhone. Now the JPEG versions are un-dithered as well as enlarged. The TIFF files are still the direct conversion.
4.9.2 December 7 2007
Improved: improved speed (an memory use) when when extracting from Safari's chaches on Leopard
Improved: speed when extracting FLV files from the Temoprary Items used by the Adobe Flash plugin. Speed tip - uncheck all but FLV in the preferences.
Fixed: Extracting MP3 files - support for a variant of ID3 tags - used when naming mp3 files from the tag.
4.9.1 October 29 2007
Updated: the shortcuts in the File Menu now find Safari's mand Mail's chaches on Leopard
Fixed: Extracting MP3 files - The skipped the last letter in the file name for newer formats of the ID3 tag.
New: extracts .gz files from inside other formats. GZ files have a very tiny header and may result in false positives. If extracted GZ does not decompress with Finder it was not a gz file.
4.9 October 17 2007
4.8.4 September 16 2007
New: extraction of ithmb images from the 3rd generation iPod Nano.
Improved: File Jucier can now extract images from very large PPT presentations (Like 250 MB!)
Fix: extraction of grayscale images with alpha channel from PDF now preserve the alpha channel.
4.8.3 September 5 2007
New: extraction of images (etc..) from sqlite3 databases (which will be more common on macOS 10.5).
New: extraction of files form Safari's cache on Mac OS 10.5
New: extraction of icns files from bundles and folders. This is currently tied to tiff extraction checkbox.
Fixed: when converting WMV files to QuickTime with Flip4Mac's codec the sound would sometimes not be included on PPC Macs
4.8.2 August 15 2007
Fixed: Some ithmb files would not convert properly on Intel Macs
New: conversion of ithmb files recovered from iPhone
New: converted ithmb files are now also saved in jpeg format enlarged 150% for convenience. The tiff version still contain exactly what is in the ithmb.
Verified: File Juicer will still extract the thumbnails and images stored in the iPhoto Library from iLife ´08
4.8.1 June 21 2007
Fixed: Using the index feature on Mac OS 10.3.9 would cause File Jucier to crash after extracting files. This feature require macOS10.4 (Spotlight). The "Make Index" checkbox is now properly grayed out on 10.3.9.
4.8 June 1 2007
New: Tetris style panoramic index files - try it on your Safari cache! After extracting images it creates a one page html index as if the images were Tetris blocks. Images form Safari's cache get linked so you can visit the pages where they come from .
New: Improved handling of the BOM files found in installer packages and software update receips. The file list inside is saved as a text file, and the files in the list are juiced too.
Fixed: Bug preventing some images to be extracted from Word documents if it contained a special EMF file.
Updated: French localization including web pages.
4.7.6 April 12 2007
New: Uncompressed bitmap files found in PDF files are normally saved as PDF bitmaps to preserve as much information as possible. For convenience File Juicer will now save an extra 24 bit RGB TIFF version if the TIFF checkbox is checked in the preferences.
Fixed: File Juicer had problems extracting progressive JPEG files from other files. Progressive JPEG are typically created by Photoshop to be displayed gradually in browsers as they download over slow internet lines.
4.7.5 March 28 2007
New: If you have macOS 10.4.9 File Juicer will convert PEF and ORF camera files with Apple's raw converter if possible.
Fixed: File Juicer gives the extracted recorded audio from newer Word documents the .mov extension needed for QuickTime Player to use it.
4.7.4 February 25 2007
New: Spanish localization. Many thanks to Fran Iglesias.
New: Portuguese localization - many thanks to Luis Damas
Fixed: Sometimes File Juicer could not start on Mac OS 10.3.9
4.7.3 February 18 2007
New: Faster RAW conversion.
Fixed: Crash after converting several batches of DNG images.
4.7.2 January 26 2007
4.7.1 December 26 2006
Updated: The French localization - thanks to Ronald Leroux.
4.7.1 December 25 2006
Fixed: File Juicer would not extract PICT and System 7 Sounds from files without a data-fork
Updated: The Danish localization
4.7 December 19 2006
New: File Juicer could convert video clips from WMV to QuickTime. This is a conversion versus the normal extractions where File Juicer extract an exact copy without loss of information (for example - JPEGs from PDF or PowerPoint).
The WMV to QuickTime conversion is done carefully using QuickTime's H264 compression, and the official WMV codec which you could download from Microsoft.
The converted QuickTime movie will have close to the same file size to the WMV file. Typically the WMV was compressed to fit in an email, and the converted QuickTime file will fit too.
This feature required macOS 1.0.4 "Tiger" and the WMV codec.
4.6.1 September 14 2006
New: Menu shortcut for extracting thumbnail images from the iPod. This requires that disk use is enabled in iTunes preferences.
Fixed: ithmb extraction on iPod Nano is working again.
Fixed: Crash when processing some Canon RAW images on Tiger.
4.6 July 20 2006
Support for recovering 3gp files from flash cards (or other files should they be in there - which is not likely). As 3gp files are a special kind of mp4 files this is covered by the MOV,MP€ checkbox in the preferences.
Extract ASCII from RTF with the same method as TextEdit uses. This is mostly practical if you have many RTF files, otherwise TextEdit will do fine.
4.5 May 26 2006
For a long time File Juicer has been able to extract, without conversion, the embedded JPEG or TIFF previews from camera RAW files (CR2, CRW, NEF, etc.). On some cameras you can set the quality of these previews to be full resolution, but on others they are small thumbnails. This is good for file recovery (from flash cards), or if you want the original lower resolution images inside of these formats.
Since Apple has built in a RAW reader for CR2, CRW, NEF and DNG into macOS 10.4, I have added use of it to convert to TIFF or JPEG as an addition to extracting the previews. You can also convert RAW files using iPhoto, Preview or Aperture.

4.4 April 25 2006
New (for Mac OS 10.4): Extracts text from PDF Files both as RTF and plain text (UTF-8 encoded)
New: Extracts the soundtrack from QuickTime Files as AIFF
Fixed: problem with extracting MHT files which have $ signs in the file names.
New: Extracts from HEX encoded data. This works with copy and paste from a hex editor, but also if you copy hex data in a debugger (without offsets).
New: Converts binary .plist files to xml (text) versions (macOS10.4 required)
New: The AppleScript interface can set the desired text encoding to UTF-8, UTF-16, US-ASCII or Macintosh (MacRoman)
4.3 April 7 2006
New (for Mac OS 10.4): Extracts and converts text from Microsoft Word (.doc) and .webarchive documents with Tigers built-in converter. It will extract this to RTF and HTML as well. Images are not included, but they are extracted with File Juicers usual image extraction if they are enabled.
4.2 March 28 2006
New: Automator action for MHT files.
New: extracts JavaScript and css from Safari's cache
New: support for the Services menu
New: copy and paste to File Juicers window can handle files from Finder, text (also raw text) from email and selections including images from Safari
Improved: extracting speed for Safari's cache
4.1 March 21 2006
New: Support for extracting FLV files.
4.0.3 March 6 2006
New: Support for iPhoto 6 thumbnail files.
Fixed: Crash when extracting large FireFox caches
4.0.2 February 15 2006
New: Takeshi Fukui (takeshi's Blog) has kindly translated File Juicer into Japanese
4.0.1 February 9 2006
New: Converts ithmb files from the iPod nano (as well as those from the iPod Photo and Video.) The files which begins with F1019 have the best resolution. The others are lower resolution versions of the same images.
Fix: searching for TIFF files could get stuck and take forever
4.0 January 15 2006
Universal edition. File Juicer runs natively Macs with Intel and Power PC processors
Italian localization by Fabrizio Margini
3.9.8 January 2 2006
Bugfix: Images in Excel Files are now extracted properly (although the same images may also extract in slightly damaged versions too by the raw extraction code. This is simple to sort out with the preview icons in Finder)
Updated: Many thanks to Ronald Leroux who has updated the French localization
3.9.7 December 22 2005
Changed: EPS and postscript files are now converted to PDF before being "Juiced". This gives better results, and it can make it a lot simpler than using Preview if one just need to convert to PDF.
Fixed: Crash when converting ithmb files directly from iPod'swith non-ASCII characters in its name.
3.9.6 December 8 2005
File Juicer can set Spotlight Comment on the files it finds. You read them with Finder's "Get info" command. This is practical if you are "Juicing" folders several levels deep. If you extract from Safari's cache the URL where the file came from is set in the Spotlight Comment
Apple Mail has a built in browser, and File Juicer now has a shortcut to its cache
3.9.5 October 30 2005
File Juicer can now extract and convert images from the small .ithmb files from the iPod. The small .ithmb files contain smaller replicas of the photos in the large ones. The conversion of the big ithmb files was added in version 3.8.
3.9.4 October 12 2005
Crash when extracting some PICTs from Word documents fixed
3.9.3 September 21 2005
Problem with File Juicer starting "Classic" fixed
Crash when juicing some albw (mp3 variant) files fixed
3.9.2 September 15 2005
JPG and JPEG 2000 has gotten separate checkboxes in the preferences, to allow fast search for JPEG only.
Improvement of how File Juicer extracts MP3 files. It now names the extracted files after the ID3 tags. This can be useful if you extract MP3 from .albw (AlbumWrap) files.
3.9.1 August 30 2005
3.9 August 17 2005
Extract JPEG 2000 from files, folders or disk images
iPhoto icon and ithmb shortcuts added to the File menu
3.8 August 10 2005
3.7 August 4 2005
3.6 July 27 2005
Extract System 7 Sounds
Extract raw text from "clipping files", and webloc files
Extract raw text from resource files
3.5 July 12 2005
Extract files from CHM files (Microsoft Compiled HTML). This is enabled together with zip files.

3.4 July 2 2005
File Juicer can now extract base64 attachments from EML files (Microsoft Outlook Express, and downloaded Yahoo Mail).
Extracted files from CAB files (the Microsoft Cabinet kind) are now identified directly without needing to juice them again.
3.3.1 June 23 2005
Bugfix
Fixed an "Error -1708" problem which prevented the Automator Action from running.
3.3 June 7 2005
New features
Extract Microsoft Cabinet Files (.CAB) and Install Shield CAB from EXE files. This feature is similar to extracting zip files from .EXE files. This is useful for opening installers for Pocket PC software which has not been packaged nicely for Mac OSusers. Juicing the results of extracting CAB files may reveal even more components stored inside.
Experimental support for extracting RAR files from EXE files. RAR files can be opened with StuffIt Expander. Same purpose as above.
Recompile File Juicer with XCode 2.1 - the version which is intended for development for Mac OSon Intel.
3.2 May 30 2005
New features
Shortcut to extract files from saved iChat's, if you enable this feature in iChat's preferences.
Text extraction for WordPerfect files (this is just as raw and unformatted as for all text File Juicer extract).
The text extraction now find meta tags in JPEG and TIFF images.
3.1 May 24 2005
New features
"Found Formats" window. Find out which file types File Juicer has extracted files from.
Format help link in the main window. Links to the web page for the format you just searched.
Better feedback when dropping folders containing thousands of files.
3.0 May 14 2005
New features
AppleScript support in "Panther"
2.9.3 April 22 2005
Bugfix
Refixes (sorry!) bug introduced in 2.9 which made it crash if extracting from PDF files
A rare half minute startup delay removed.
A couple of localization bugs fixed.
This is the last version which runs on Mac OS 10.2.8
Download File Juicer2.9.3
2.9.2 April 21 2005
Bugfix
Fixes a bug which resulted in extracting empty text files.
2.9.1 April 14 2005
Bugfix
Fixes bug introduced in 2.9 which made it crash if extracting from PDF files.
2.9 April 13 2005
New:
File Juicer can now copy the dates from the files it is juicing to the files it finds. This is most useful when you extract thousands of files. You can then sort by date in Finder. This can also be helpful when just extracting hundreds of files from browser caches, which are typically not too old. (Exception is Internet Explorer which use only one cache file).
2.8 March 29 2005
New:
Organize the found files in folders according to file type. Makes it easier to browse through lots of found files. This option puts files for which File Juicer could not generate an icon into a separate folder. These files may be corrupted.
Updated Chinese localization by Jack M. Lin. (blog: applewoods).
Bug fixes
TIFF files made for the PC could not be reliably be extracted
Crashes fixed when trying to parse corrupted PDF files
2.7.2 March 4 2005
New:
Checkbox for disabling feedback on images while extracting. Improves speed.
Bug fixes
Fix for extraction of large images from MS Office files.
Crash when making thumbnails fixed.
2.7.1 February 23 2005
Bug fixes
Fewer invalid WMF and PDF files found.
Crashes fixed when searching for TIFF, WMF and BMP and MOV files fixed.
2.7 February 17 2005
New:
AIFF audio files
Sun AU files (audio).
Improved support for MP3, MOV, MPEG, AVI and WMV. They now get extracted without unneeded bytes in the end.
MP4 files are recognized along with MOV files.
Better progress on large files. You can see which format File Juicer is looking for.
Better cancel response on text and email extraction.
Bug fix
Crash fixed when searching for MOV files and eliminating duplicates.
2.6.1 February 12 2005
File Juicer can now juice files larger than 2GB (this takes a while - only search for what you need!) This is useful for extracting files from disk images of HFS disks. Juicer does not find files which are fragmented, so mounting the disk images is the preferred way to extract images.
Faster response to the Stop button.
2.6 January 30 2005
Recover video clips from flash cards or files. AVI, MOV, MPEG, WMV supported.
Extract ID3 tagged MP3 files.
German translation, done by myself and Sabine Schulz.
Partial Japanese translation, done by me using iLocalize, and Apple's glossaries.
File Juicer is sold through my web shop at Kagi (international) and eSellerate (in english only).
2.5.1 January 22 2005
PDF files extracted from PDF's are now compatible with Acrobat Reader.
Stop now works faster, when processing huge files (disk images - for example).
2.5 January 19 2005
Recover images from flash cards (and disk images) (Jaguar users - see the manual).
Visual improvements in progress.
2.0.1 January 13 2005
New translation to French (thanks to Roland Tournier) and Danish (by myself).
Chinese translation (by Jack M.H.Lin) updated from version 1.5
2.0 December 19 2004 - File Juicer is now $8 shareware.
File Juicer can recognize TIFF, PICT, WMF & EMF and most EPS images. WMF & EMF are Windows images which are common in Microsoft Office documents.
File Juicer can create Finder icons on JPEG, PNG, TIFF and GIF images.
1.5 November 17 2004
HTML extraction gets its filenames from the <title> tag.
Performance improvement on the "Inflate" option.
Even without the Inflate option checked for saving the inflated files, File Juicer still search in Deflated data.
The "Recent" menu has been implemented.
JPEG's in Flash files can be extracted
1.5b1 November 11 2004
New features:
ASCII text extraction.
Extraction of the zip files packed inside other files. Usually .exe files, but Java applications can be disassembled this way too.
Extraction of HTML files from browser caches.
Better file naming of extraction from cache files.
Support for Mac OS 10.2.8 - "Jaguar"
1.1.1 November 11 2004
Bug fix release
Inflate decompression was very memory hungry, which could cause you Mac to slow to a crawl.
Dropping 3 files of unknown type in the juicer window could cause your Mac to slow to a ultra slow crawl.
1.1 November 8 2004
Flash files are now decompressed before they are saved. This makes most of them more playable with QuickTime Player.
The .wav sound format is now recognized, and extracted.
Flate compressed files are now extracted, and if possible, the proper extension is added. Flate compressed image data, is stored in TIFF files, but with guessed dimensions. Flate compression is used many places (PDF, Flash, PNG, some .exe files), and I have no clear overview of how common this is.
In Finder you can now control-click to open .exe files in File Juicer. Useful for self playing Flash animations.
Chinese localization has been kindly provided by Jack M.H.Lin.
1.0 October 27 2004
PDF files are juiced better, as File Juicer now understand the internal structure of PDFs. This mean that also images with lossless compression are found. Extra ICC color information which may be added to the images in the PDF is saved with each image as well.
Juicing of email attachments, has been improved, to handle some forwarding errors which can occur to attachments. File Juicer can handle drag and drop of raw/unformatted email message directly.
Menu items for accessing web browser caches.
Menu item for accessing temporary files (which are invisible in Finder).
Performance improvements, faster and less memory consuming.
1.0b1 September 30 2004
This is the first release of File Juicer.
File Juicer was made to extract images from
PPS
slide show files or
PPT
presentations created by Microsoft PowerPoint, which I could not view. It turns out that several applications store images inside their own file format, while keeping the images in their original format.
Installation
You can test File Juicer right from the disk image. To install it, drag the File Juicer application from the disk image to the Applications folder on your computers hard drive or anywhere you wish to keep it. The Utilities folder inside the Applications folder is also a reasonable place.
>Uninstallation
Drag File Juicer to the trash (watch 8 second screen recording).
Leave the preferences file where it is.
Use
Drop files or folders on File Juicer and it will extract the images, they contain. This is very similar to what the well known application StuffIt Expander does.
For a detailed description, see the User Guide at:
/File Juiceruser guide
Disclaimer
File Juicer comes with no warranty, expressed or implied. It may or may not work as intended, and I am not responsible for any damages, special, indirect, consequential, or whatsoever caused by using the software.
Credits
Cab file extraction with Unshield and libmspack:

Unshield
by David Eriksson
"Unshield" is for unpackaging InstallShield packages.
Its homepage is:
https://sourceforge.net/projects/synce/files/Unshield/
libmspack
by Stuart Caie
File Juicer uses it for unpacking .chm files and .cab files of the Microsoft kind.
Its homepage is:
https://www.cabextract.org.uk/libmspack/
Translation software:
Thanks to iLocalize 3 from Arizona software; I have been able to keep track of the translation of File Juicer into French, Chinese, German and Danish. Without this, I could not imagine keeping the different language version up to date.
The translations were kindly provided by:
Portuguese: Luis Damas
Fran Iglesias - Spanish
Takeshi Fukui - Japanese : Takeshi's Blog
Roland Tournier and Ronald Leroux - French
Jack M.H.Lin - Chinese : Jack's blog: applewoods
Michael Krekin - Russian : Michael Krekin
Jakko Westerbeke - Dutch: Jakko Westerbeke
Sabine Shulz & Henrik Dalgaard - German
Henrik Dalgaard - English, Danish - and parts of the other languages with a dictionary.

Thanks to Michael Balle from Apple for trying File Juicer on raw formats from Canon, Nikon, Fuji, Olympus and Pentax, and providing feedback on the results.

Many thanks to Troy Stephens, Thomas Schnitzer, David Remahl, Nathan Day and Ben Haller for their IconFamily class which made support for Finder Icons a breeze to implement.
Visit the IconFamily project web site at: https://github.com/uliwitness/IconFamily

File format information can be found with Google, but here are a few specific links:
WikiPedia: TIFF, PDF, JPEG, PNG, GIF

Most of what File Juicer can do, can be done by hand by using HexFiend, which is excellent for digging into the details of binary file formats.

Bugs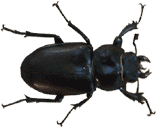 I appreciate feedback &
bug reports
:
Henrik Dalgaard
support@echoone.com
Echo One